Father's Day is drawing ever closer, on Sunday 20th June 2021 and we've popped together a selection of our most popular gift ideas for Men. With the first gift selected coming in at under £10 – Self Care will be the order of the day.
Sometimes it can be tricky buying Father's Day gifts when they seem to have everything already. We tend to find opting for experiences, or buying something they wouldn't get themselves are often the most appreciated. The men's bamboo sheet masks are a firm favourite, it's easy to find 20 minutes to spare and you can spoil them with a beer at the same time!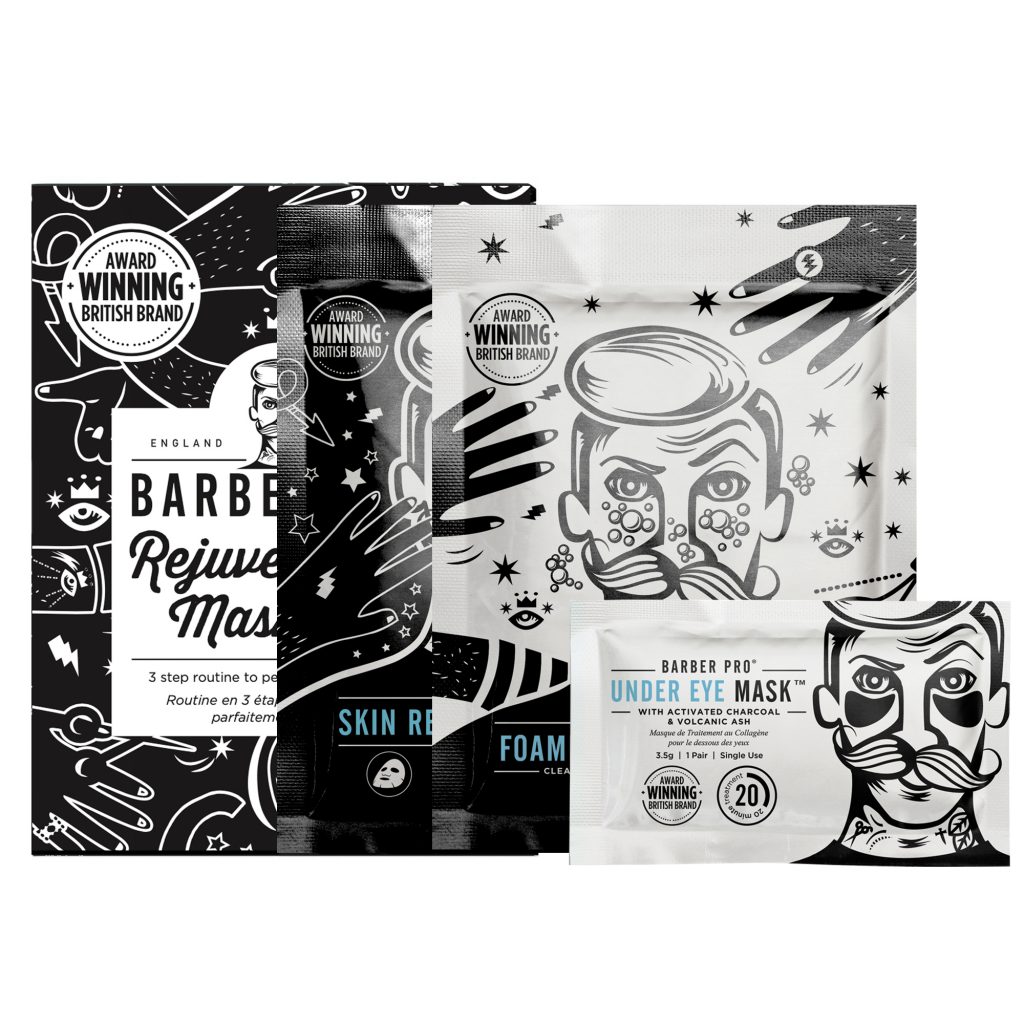 This Self-Care Set is the ideal treat for the man in your life, inside the gift box you will find three masks from men's brand Barber Pro. They're the world's first bamboo sheet masks created specifically for men. Use them all together for an intensive evening of relaxation, or use them individually as and when required.
Under Eye Mask: With activated charcoal and volacnic ash. The under eye mask will relax, replenish and restore your skin in just 20 minutes
Foaming Cleansing Mask: This uses bubbles to give your face a micro massage, deeply cleansing and purifying the skin, leaving it super smooth and looking healthy.
Skin Renewing Foil Mask: This is a self-warming treatment that offers intense hydration and skin restoration for fatigued skin. It uses your natural body temperature to create a warming sensation that accelerates the insertion of the ingredients into your skin.m
Introduce some family fun and spend some quality time together. Our collection of family friendly bingo games will allow for a lazy Sunday morning. They're great to play at the table, over breakfast and are equally as great in the early evening as a calm game before bed. Bird, Ocean and Bug Bingo feature beautiful illustrations and are great for Dads that love the outdoors and nature. Whilst Poo, Dinosaur and Farm Bingo will bring laughter and fun to the table for the younger folk too.
taying with the self-care theme but moving towards the feet, we have foot peel boots by Barber Pro. For the ultimate treat, you could gift it alongside the Barber Pro Rejuvenating Gift Set above, alone (it would work well popped inside a card) or with our Spongelle Supreme Pedi Buff. The men's pedi buffer is the perfect velvety wash for tired, achy feet, with 30+ washes available from the one sponge it'll see them through the Summer season and beyond.
These are great gifts for the dad that's inquisitive about a pedicure but not quite brave enough to book one!