It's the last weekend of November and Christmas 2020 is fast approaching, the little elves at Have a Mooch have been wrapping gorgeous gifts for you and your loved ones and today we are going to focus on highlighting our selection of rainbow gifts for Christmas 2020.
You may be a fan of rainbows, or perhaps they've become more symbolic to you and your friends and family this year as we all navigate our way through Coronavirus. We've seen rainbows go up in windows all over the country for Children to spot and to thank our keyworkers for all they are doing. Whatever the reason for looking, here is our collection of rainbow gift ideas.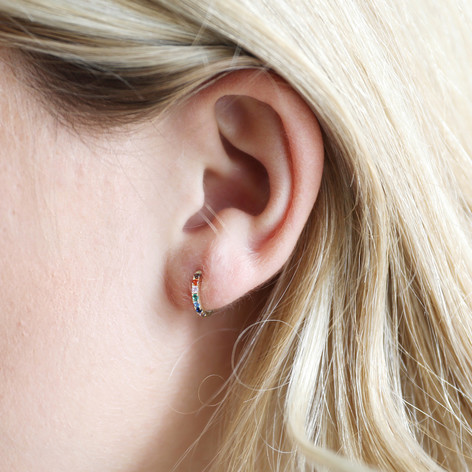 These dinky gold plated sterling silver huggy earrings are scattered with rainbow crystals. I'm currently wearing a pair 24/7 as they are so comfortable! They are ideal if you are after something discreet, or perhaps buying earrings for a young girl. They also work really well layered if you have multiple piercings. These rainbow earrings are £24 and can be found here.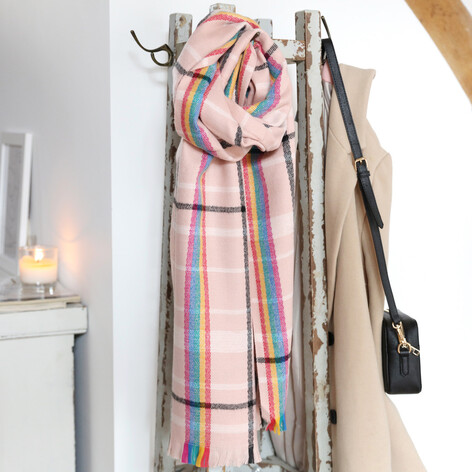 Currently our most popular scarf, this pastel pink and rainbow blanket scarf instantly raises a smile. Hop on over to the website and you will see it paired with navy and camel and it looks equally as striking with both. Perhaps you need a gift for a rainbow lover, or are looking to get something for the keyworker in your life. Our oversized rainbow scarf can be found here.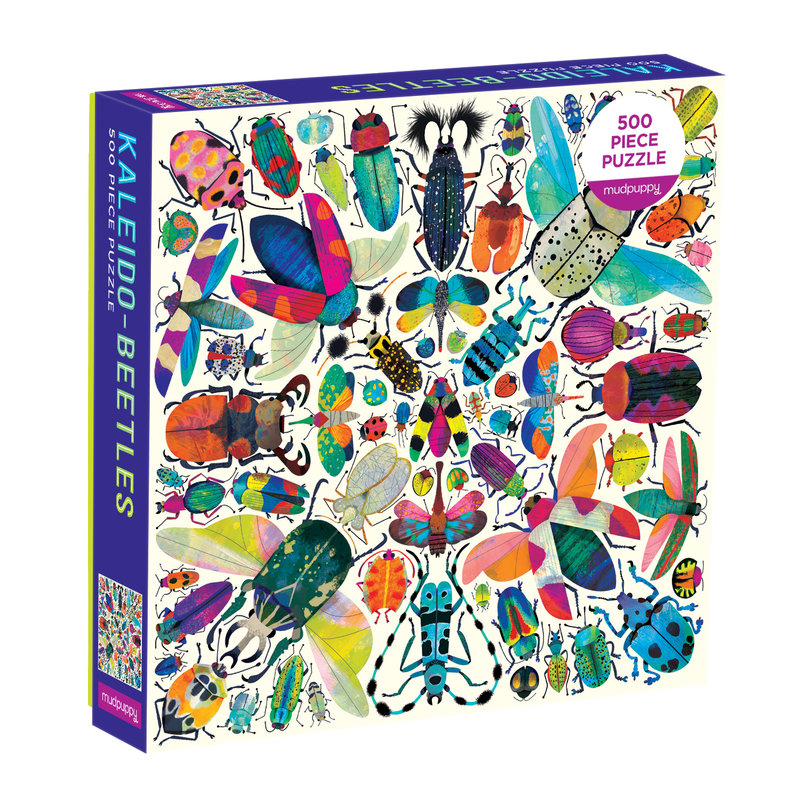 This 500 piece puzzle is striking in every way, featuring a Kaleidescope design of beetles in a rainbow array of colours. It is a lovely Christmas gift for puzzle fans. Puzzle sales surged in 2020 as we navigated our way through lockdown. If you didn't pick up on the trend, a 500 piece puzzle is great for beginners and not too intense! We have 300 piece, 750 piece and other family board games all available to view here.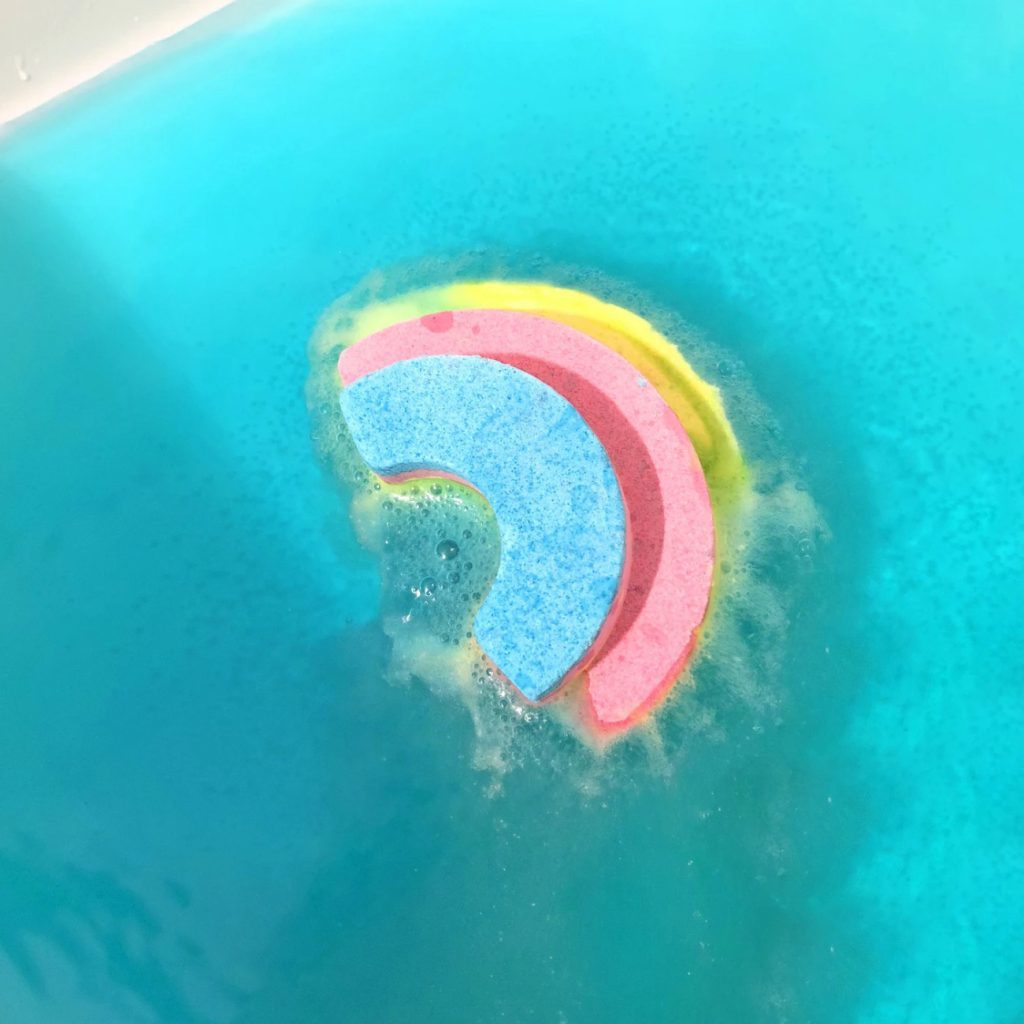 And last but not least, our collection of fabulous rainbow stocking fillers. We have a lovely range of vegan, cruelty free products with not one but two rainbow bath bombs to choose from. One is classic in shape, whislt the other is shaped like a rainbow!
We also have 70% alcohol cleansing hand gel which is fruity in fragrance (it reminds me of sherbert dips) along with rainbow t bath salts which give you all of the benefits of your normal bath salts but without the mess to clear up afterwards!
These bits are vegan, cruelty free and priced from £2.50. They would make a lovely Christmas teacher gift, addition to a hamper or stocking filler. View the full range here.