Gift Ideas for New Arrivals
With the Duke and Duchess of Cambridge welcoming their third child today (23rd April 2018) it seemed fitting to highlight some of the wonderful gifts we have to welcome a new baby to the world.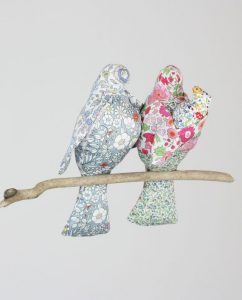 Willa & Bobbin Bundle of Joy nursery mobile
We have a beautiful collection of nursery mobiles which have been handmade in England by Willa & Bobbin. Each mobile features a selection of Liberty of London prints. This cot mobile will make a welcome addition to a nursery or playroom and is a lovely keepsake gift to celebrate the birth of a new arrival. View the full Willa & Bobbin collection here. Bespoke comissions are also taken.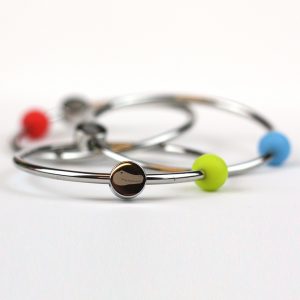 Yummirings
Yummirings are designed by a mother of three in Scotland and are suitable from birth. Three interlinking rings provide unlimited entertainment for babies and toddlers. The silicone beads are perfect when the dreaded teething stage starts! Use a dummy clip to attach them to your baby change bag, car seat or buggy to ensure you don't get caught short. The best bit – they are made from the same material as cutlery are super safe and can even go in the dishwasher! We also stock the wonderful Yummikeys. View the full range here.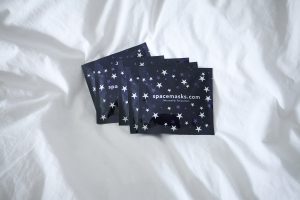 Spacemasks
"Me time" and "selfcare" go out the window in the early days with a new baby (especially if you have more than one). A Spacemask is a wonderfully thoughtful gift of interstellar relaxation. This gently heating eye mask is lightly scented with Jasmine and will gradually heat up. You can expect 15-20 minutes of relaxation. Just pop the hoops over your ears and relax, it's that easy. Mum can pop one on before bed to maximise the sleep she will get! Spacemasks are available individually and in boxes of five, click here to view.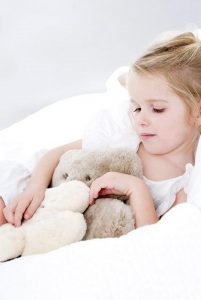 Flat Out Bear
Firm favourites here at Have a Mooch are our Australian Flat out teddy bears. Made from 100% sheepskin these are the perfect keepsake gift for a new baby. Available in two sizes each bear is unique. These teddies really are flat and make the perfect pillow for little people. The Have a Mooch little people use them as comforters at night. They are easy to wash (and carry about), super soft and cuddly. The large flat out bears even have a tag with space for an emergency contact number in the event that they go missing. Popular with celebrities such as Sarah Jessica Parker you can view our collection here.