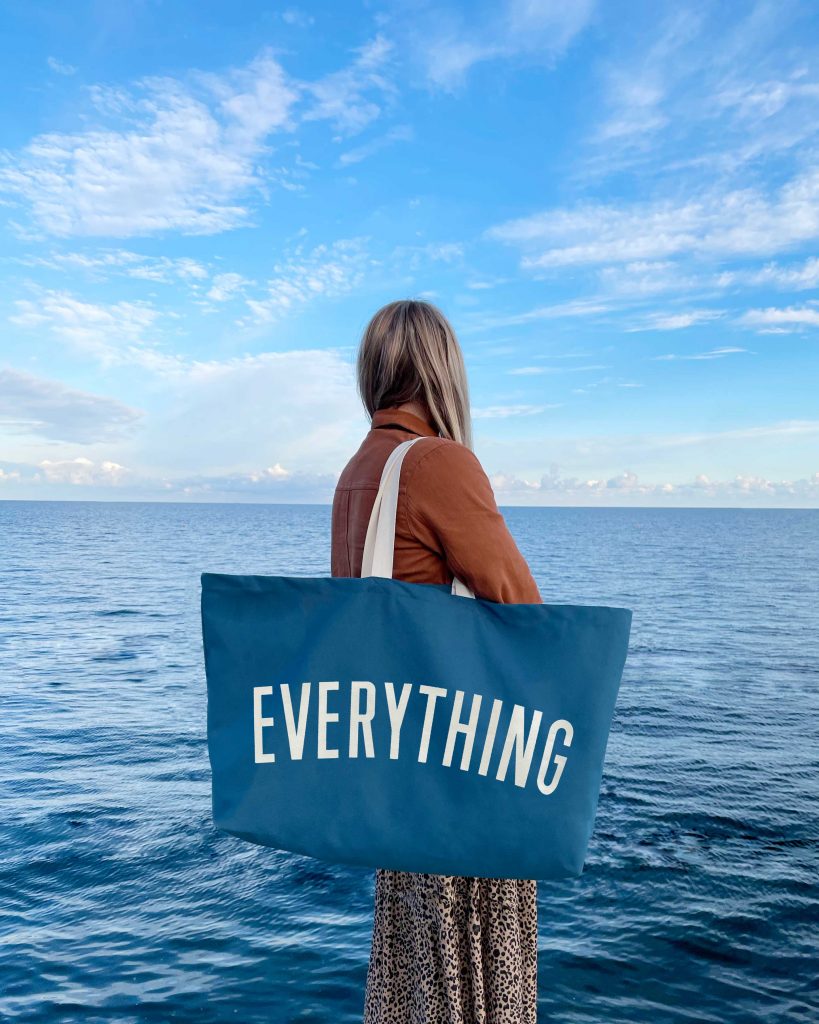 We're welcoming the really big EVERYTHING oversized canvas bag in the most gorgeous shade of Ocean Blue to our range. Sitting alongside the classic ecru, black and grey this beautiful blue will pair nicely with denim.
If you love a splash of colour but are not brave enough to opt for the classiv Everything bag in ecru than the Ocean Blue is potentially the perfect colourway for you.
It'll see you from season to season – these oversize Everything bags are a game changer and you'll wonder why you hadn't bought one sooner. In the year of the Staycation it's perfect for carting everything to and from the beach, to and from the pool or beach and it's super comfortable to use.

It's a great beach bag and looks just as great filled to the brim as it does with a purse and keys thrown in. We also have black and grey available too and use ours daily on the school run.
The Oversize bag is made in the UK from thick canvas and screen printed with "Everything" it has sturdy handles that won't leave your hands or shoulders sore from carrying a heavy bag. I can't live without mine!